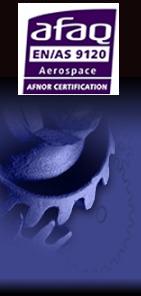 Aerospace Precision Bearings
General aerospace precision bearings normally take the form of deep groove or cylindrical roller bearings used in hydraulic and engine/APU applications. ABEC 7 (ISO class P4) is normally the tolerance standard specified. Due to the critical nature of these bearings, lubrication specifications are of prime importance, whether this is with oil or grease lubricants. Specialist materials for rings, rolling elements and retainers can be found in this sector of aerospace bearings. As their material costs reduce, specialist steels such as M50 and Nitrogen bearing steels are seeing increased use. Ceramics are also seeing more use as costs reduce and manufacturing techniques improve. Advancements in man-made fibres, such as PTFE and polymer, has meant that strong lightweight heat resistant retainers are being developed for arduous applications.
Contact us now and let us show you exactly what we can do for you.

© ARN Trading Ltd t/a AHR International 2010 All rights reserved