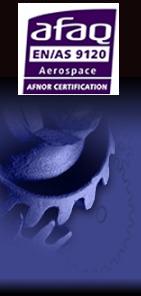 STAR linear bearings
The STAR linear bearings and systems have been at the forefront of many designs since the early 1900's. STAR's linear product range concentrates on precision requirements where accuracy and longevity are critical. The STAR range includes; Linear guides, high precision ball screws, linear actuators, linear bushings, X-Y positioning tables, linear roller bearings and ball transfer units.

Linear bushings and shafts

Standard linear bushings

This is one of the original STAR bushings. Being made from a one-piece solid construction, the very rugged in design of the standard series has seen it used in some of worlds most difficult linear applications. Available in both inch and metric sizes and with a travel life of over 4 million inches the STAR standard linear bushing is suitable for many applications.

Super linear bushings

Both "A" and "B" type super linear bushings are produced with hardened steel bearing plates and precision ground ball tracks. Noted for their smooth running, the super linear bushings are available in inch and metric sizes. The "H" and "SH" versions of this series are aimed at higher load applications but still provide the same misalignment tolerances.

Compact linear bushings

The compact linear bushing series is aimed at applications where space is at a premium but quality cannot be sacrificed. The narrow profile helps designers use a quality component in difficult applications. Corrosion resistant versions of the compact series are also available.

Torque resistant linear bushings

The torque resistant linear ranges are used where torque moments being applied to the linear bushing have to be resisted. Their special internal design allows the torque resistant types to provide highly accurate axial and radial motion whilst under a torque moment.

Precision shafts

Available in both inch and metric sizes (1/4" to 4" Diameter) and (5mm to 80mm Diameter). STAR's linear precision shafts have provided unparalleled levels of life and performance when used in conjunction with complementary STAR linear bearings.

Shaft support rails

Available in aluminium or steel, the linear STAR rails are designed for the open type linear bushings. Various options are available for example;

With or without flange
Standard or ultra flat
Can work with Standard, Super or Radial linear bushings
Inch and metric versions available
Pre-drilled options

Ball transfer units

STAR's ball transfer units have for many years provided reliable long life support to mass feed and transportation systems. Their design allows for ease of mounting and extraction along with smooth running and high load capacity.

Profile rails systems

Ball rails

Available in 8 standard size separations, the STAR ball rails systems have been primarily used in the machine tools and robotics areas. All units have a high load capacity, high rigidity and come in a series of precision classes. The rails and carriages have been specially designed so that any carriage can be used on any rail in its own precision class.

Roller rails

Designed to reduce envelope dimensions, the high load, high precision STAR roller rail series have found application use where compactness is essential. Available in 5 size types and made from corrosion resistant spring steel, this design has found favour in the machine tool and robotics industries.

Cam roller guides

STAR's cam roller guides have been used extensively in the automation and package handling industries. Their low friction, smooth running design has been favoured by many designers and engineers.

Screw products

Precision ball screw assemblies

The STAR range of ballscrew units can come with either ground or precision rolled threads and an extensive range of nut options. Many STAR nut units are interchangeable with other types. Size ranges go from 8mm to 125mm diameter and thread pitches of 2.5mm to 40 mm.

End bearings and housings

Available in either fixed or floating format, STAR can offer precision-housed ball screw support bearings in pillow block format.
Contact us now and let us show you exactly what we can do for you.

© ARN Trading Ltd t/a AHR International 2010 All rights reserved