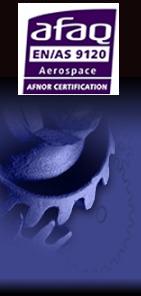 Angular contact bearings

Angular contact bearings have one ring shoulder partially or totally removed. This allows a larger ball complement than found in comparable deep groove bearings, hence a greater load capacity. Speed capability is generally higher along with greater rigidity and accuracy. Angular contact bearings are assembled to a contact angle by varying the radial clearance. The smaller angle delivers better radial capacity and rigidity, the larger angle is better for axial rigidity. Separable and nonseparable types are readily available.
Selecting angular contact ball bearings:
In order to select angular contact ball bearings a few application details have to be known.
a) Minimum and maximum shaft speed
b) Intended method of lubrication, i.e. oil drip mechanism, oil mist, grease only etc
c) Maximum Axial and radial loads
d) Life requirements
e) Shaft dimensions and shaft material
f) Housing dimensions and housing material
g) Contamination possibilities
h) Ambient temperature and local working temperature
i) Maximum shaft deflection / movement

From this information the following can be ascertained.

1) ring sizes and materials and precision
2) cage type
3) ball material
4) contact angle
5) set up, i.e. back to back, face to face, triplex set up etc.
6) complimentary lubricant requirement.
7) preload method (if any) i.e. match ground, spacers, sprung washers etc

Selecting an angular contact bearing for an application can be relatively straight forward. Replacing an angular contact ball bearing with an alternate brand is sometimes more difficult. Switching brands is possible and may well be inevitable at some stage in a machine's life due to original bearing supply problems. Over the years AHR International have specialised in offering alternative angular contact solutions. We only use reputable brands such as RHP Precision, Fafnir, SNFA, SNR, NTN, Barden, FAG, INA, IRB etc. Most of these brands have a high degree of product overlap and it should be possible to find alternate brand matches which are suitable for your application.

Care has to be taken with contact angles, cage materials, ball compliment, precision etc and each customer case is individually assessed.
Here are a few typical questions we are often faced with concerning angular contact bearings.
Can I replace my angular contact with a higher precision?

Yes, but beyond ABEC 7 (ISO P4) this could be an expensive option. Whilst you can increase precision you should never decrease precision as running accuracy could be detrimental to the performance of your machineries.

Can I use a grease instead of oil lubrication?

If your machinery is set up to use an oil drip feed, oil bath or oil mist system then you should NOT change this method of lubrication. Oil systems allow a bearing to achieve higher rpm values. Oil allows for efficient cooling of the bearing and is sometimes used for removal of waste material.

I've heard of sealed angular contact bearings. Can I use these?

Either ask AHR or your OEM. It may be possible but please bear in mind that most sealed angular contact ball bearings have some form of heavy oil or grease lubrication inside which may not be suitable for your application.

Can I use a bearing with a higher or lower contact angle than my existing bearing?

Either ask AHR or your OEM. Whilst increasing the contact angle will give more thrust load capacity it will be at the expense of radial load capacity and shaft speed. It is possible your application could withstand this but consultation should take place before making such a move.

Can I mix single angular contact bearings with match ground bearings?

No, match ground bearings are as the name suggests, had their faces ground to match one or more other bearings. This precision grinding allows this matched ste to be fitted and run with a pre-ground preload.

Can I use a different preload value than the one originally specified on my bearing?

As a rule no you cannot. The preload originally specified is important to your application and changing this to a higher or lower value could have serious consequences to the running accuracy and/or life of your equipment. Although in cases of short supply it is possible to get the bearings re-ground to change their preload but only from lighter to heavier.

There are quite a few manufacturers who make angular contact bearings, how do I know how to compare like for like?

This can be time consuming. We have a nomenclature reference system which you are welcome to look at. Alternatively why not just ask us?

Will ceramic balls increase the life of my bearings?

Ceramic balls are primarily used for high speed applications. Their lower mass gives lower centrifugal forces thus higher speed capabilities. Their stability over wide temperature ranges is very high allowing them to work in extreme hot and cold environments.

Can I have a full complement angular contact?

Yes, although high speeds are normally out of the question due to the ball to ball contact, i.e. for a given speed of 50,000 rpm the ball to ball contact speed is 100,000 rpm.

I have a match ground triplex set of bearings and one of the bearings has failed. Can I replace just the failed bearing?

No, as the name suggests these are match ground. If you introduce another bearing which is not ground to suite the others in your applications you could end up with more problems than just a broken bearing! Always replace as a set.

Can I change lurbicant types?

Only under advice from your OEM. Please bear in mind any warantee you may have on your equipment before making any form of modification.

Can I switch cage types?

Most angular contacts have some form of phenolic cage. Their are many cage types and materials avialable and both should not be changed from the original specification.

I have a bearing which has failed but I know it not to be the original OEM item. How do I get back to the true specification?

You have to either put your hands up and go back to the OEM or give us all the application data as stated at the top of this page along with all detials of the fialed bearing. Use our technical enquiry form to make life easier.

How can I find out why my bearing has failed?

Use our bearing failure analysis page. It covers most eventualities.


See also: Deep groove | Angular contact | Taper roller | Sphericals plain | Rod ends | Needle rollers | Slewing rings | Housed bearings | Self lube units | Spherical roller | Cylindrical roller
Contact us now and let us show you exactly what we can do for you.

© ARN Trading Ltd t/a AHR International 2010 All rights reserved